Mrs. Edith F. Carter in Memoriam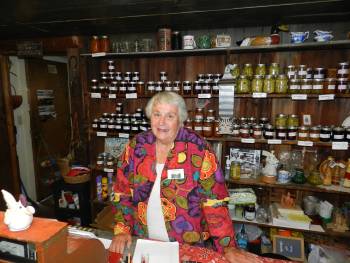 Founder and owner of Whippoorwill Academy in Ferguson, NC has passed away. May she rest in peace.
Thank you for showing me how to finally visit Tom Dooleys grave.
Thank you once again for letting me use some of your artwork on these pages.
And most of all, thank you for the chats we had on my rare visits to Ferguson. They were always inspiring although we did not always agree on the Tom Dooley case.
I had hoped to meet you again on my next visit, but that was not be. I will think of you though.
My deepest thoughts and prayers goes to the family and friends. They lost a great woman and I feel with them in their loss.