Jylland - between the oceans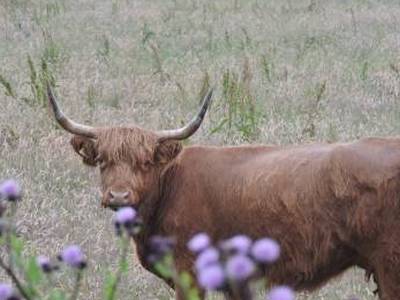 In 1859 Hans Christian Andersen wrote a poem called "Jylland". Later music was composed and it became a song, "Jylland mellem tvende Have" or Jylland - between two oceans. This is the reason for the header on this article. Hans Christian Andersen wrote his poem about the area around the town of Silkeborg, but I have made it a representative of all of the pensinsula and the islands around it.
This years road trip was different from previous years. First of all it was shorter, only nine days under way, and second: It took place in Denmark, not in the USA. Once again it was my son Tim and I, that made the trip together. We had decided to stay in four towns, and then take trips from each of these. The first town we would be visiting was Brønderslev. It's a town with around 12.000 inhabitants on Nørrejyske Ø north of The Limfjord - that is the northernmost island of southern Denmark. The town is situated rather central on the island, and is a good base for trips up there. But first we had to get there.
From the suburbs of Copenhagen, where we live, you can go to Jylland by ferry or by using the Great Belt Fixed Link. We had decided to take the ferry from Sjællands Odde in the northwestern part of Sjælland to Aarhus, second largest town in Denmark on the Jylland peninsula. Getting to Sjællands Odde is about one hours drive from our home. We had booked a ferry at 10.45 am, and of course we left home far to early, so we had to wait more than an hour for the ferry to depart, but what does it matter, when you are on vacation? The ferry is a catamaran, and takes only about 75 minutes to cross Kattegat. Underway we had a cup of tea (Tim) and coffee (me) and a bite to eat. I have spent a lot of time in Aarhus, both while I was in Navy and later while working as a system engineer for IBM, and also in my present job. I wanted to show Tim some of the places I had worked, so we drove around Aarhus for about an hour and a half, before heading north.
Aarhus is know for it's cathedral which is the longest Danish cathedral, being 305 feet long with a 315 feet tall tower. The cathedral was build between 1190 and 1300 AD and modified in the mid 15th century. For many years a strange but intersting man was buried in the church. A man called Christian Jacobsen Drakenberg, who claimed to be 146 years old, when he died. He claimed to be born in 1626 and died in 1772. He was a sailor and a soldier. Between the age of 68 and 83 he was a slave to Algerian Pirates in the Mediterranean. Modern researchers think that he presented his grandfathers birth certificate in stead of his own. when he joined the navy but even if this is correct, he lived to a ripe old age of around 100. Anyway, just before our trip, I read on the internet, that his body has disappeared. He was buried in the crypt, but in 1998 when a team of researchers wanted to examine the body, it had disappeared, and nobody knew what had happened to it. Some thinks, that a man, who was very interested in Drakenberg, may have stolen the mummified body sometime in the 1920's. Body gone, we decided not to visit the cathedral, also because it was very difficult to find a place to park our car anywhere near the church.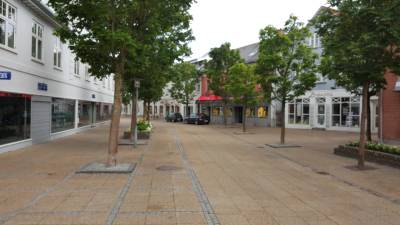 Instead we headed to the freeway and then north to Aalborg, where the freeway crosses The Limfjord in a tunnel. From Aalborg to Brønderslev are only 20 miles, so we reached the town around 3 pm. As our hotel room wouldn't be available until 4, we decied to do a little sightseeing in Store Vildmose, a bogland just south of town. We of course saw the area in general, but also some specific lakes and some animals. Parts of the bog are drained and used as farmland, but large parts are still as it has been, for centuries. Today the area is famous for its potato-growers and their products - and of course for the natural beaty of the area. Around 4.30 we drove to Brønderslev, found our hotel and got our room.
After having relaxed for a couple of hours we went out to have something to eat. That appeared to be a little difficult. The only open restaurant within walking distance from the hotel, was a Chinese restaurant, so we decided to eat Chinese, which was excellent by the way. Interesting as, that even though it was a Saturday night, and we were right in the center of town, the streets were absolutely empty. The picture on the left, shows a pedestrian street around 9 pm in Brønderslev on this particular Saturday. When we were returning to the hotel, it started raining a bit, which may have scared some, but in spite of not wearing a jacket or anything, I was not wet, only a bit moist, when I got back to the room.